OWNED & OPERATED NETWORK​
Each of our mountain resorts is a unique destination with its own distinctive terrain, rich local culture, and dedicated teams. From Vail Mountain's Legendary Back Bowls to the Five Peaks of Breckenridge. Where Tahoe is Heavenly and you can ski Kirkwood Deep. Experience New England charm at Stowe, the birthplace of alpine skiing in Vermont, and big mountain adventure at Whistler Blackcomb, North America's largest ski resort. Our goal is to preserve and celebrate the uniqueness of each special mountain destination.
EXPANDING INTO EUROPE​
Vail Resorts entered the European ski market in 2022 when we acquired a majority stake in leading Swiss resort SkiArena Andermatt-Sedrun, located less than 90 minutes from three of Switzerland's major metropolitan areas (Zurich, Lucerne and Lugano) and approximately two hours from Milan, Italy. Andermatt attracts guests from all over the world with its charming, traditional village centre, perfect deep powder, challenging steep slopes, and descents with a vertical drop of 1,500 metres. On the other side of the Oberalppass, Sedrun features wide slopes perfectly suitable for families and beginner and intermediate skiers.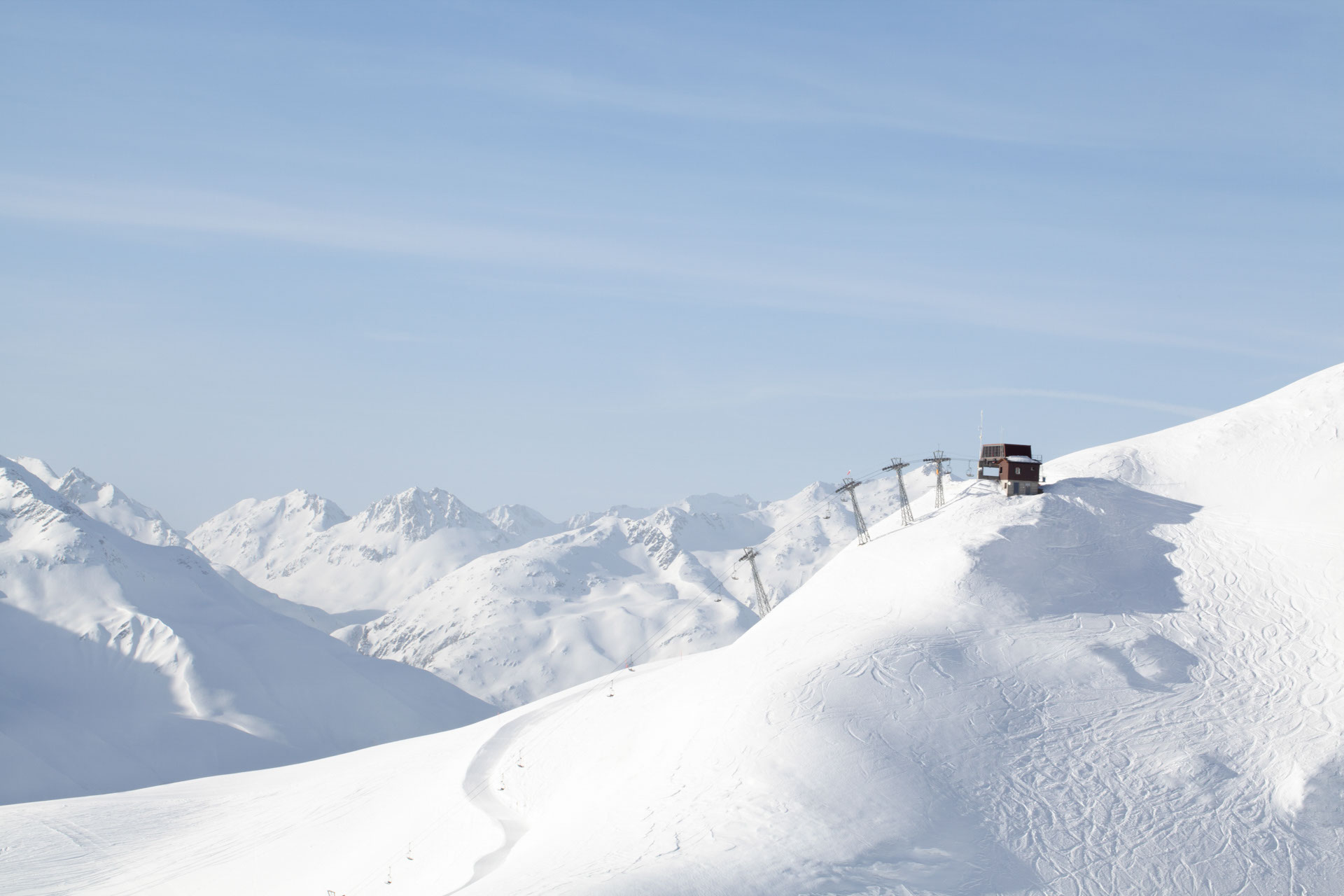 INVESTING WHERE EPIC BEGINS​
From Wilmot, outside of Chicago, to Seven Springs, outside of Pittsburgh, our 26 regional and local ski areas are where passion for the mountains spark, and Epic begins. We intentionally invest in mountain resorts that are close to home for so many current and future skiers and riders, so that they can learn as beginners and grow.​
A timeline of our growth
1962
vail Mountain Founded
Vail Mountain is founded by WWII Veterans, Pete Seibert of the 10th Mountain Division and Army Engineer, Earl Eaton. Vail Mountain opens for skiing with two chairlifts and one gondola.
1972
Welcome Beaver Creek
Vail Associates purchases 2,200 acres and begins planning of Beaver Creek. Construction starts in 1977 and the resort officially opens in 1980.
1997
A Ski Company is Born
Vail Associates merges with owners of Keystone and Breckenridge, becoming Vail Resorts, the largest ski company in the world with four resorts: Vail, Beaver Creek, Keystone, and Breckenridge.
2002
Leaving Home
Vail Resorts acquires Heavenly Mountain Resort, making it the fifth ski and ride resort in the company's portfolio and the first outside of Colorado.
2010
Expanding in Lake Tahoe
Located in North Lake Tahoe, Northstar California becomes the second resort in California to join the Vail Resorts family.
2012
Investing Where Epic Begins
Local ski areas Afton Alps, outside of Minneapolis/St. Paul, and Mt. Brighton, outside Detroit, join Vail Resorts the same year Kirkwood Mountain Resort joins in California.
2015
Park City and Canyons Combine in Utah
Park City Mountain, purchased in 2014, and neighboring Canyons Resort, acquired in 2013, combine to become the largest ski area in the U.S.
2015
Vail Resorts Goes Global
In the acquisition of Perisher, the largest mountain resort in Australia, the Epic Pass (and the company) are now international.
2016
Whistler Blackcomb Joins Vail Resorts
Whistler Blackcomb, the largest ski resort in North America, becomes part of the Vail Resorts family, expanding the company's footprint to British Columbia, Canada. Wilmot Mountain, outside of Chicago, joins the company that same year.
2017
Ski the East
Vail Resorts acquires its first resort in the eastern United States, Stowe Mountain Resort in Vermont, giving East Coasters the opportunity to ski and ride close-to-home and at world-class destinations, all on one pass.
2018
One of Kind Experiences
Four resorts celebrated for their uniqueness join the company: Crested Butte Mountain Resort in Colorado, Stevens Pass in Washington, Okemo Mountain in Vermont and Mount Sunapee in New Hampshire.
2019
Peak Resorts Acquisition
In the same year Vail Resorts acquires Hotham and Falls Creek in Australia, it purchases Peak Resorts, the owner of 17 Eastern U.S. ski areas, bringing the total number of owned and operated resorts to 37.
2021
Seven Springs and her Sisters
Seven Springs Mountain Resort, Hidden Valley Resort and Laurel Mountain Ski Area, all in Pennsylvania, join the Vail Resorts family, creating a stronger connection to Pittsburgh.
2022
Studying Abroad
Andermatt-Sedrun, the largest ski area in the heart of Switzerland, becomes Vail Resorts' first strategic investment in a ski resort in Europe.