Commitment to Zero by 2030​
In 2017, we announced our bold sustainability goal: to achieve a zero net operating footprint by 2030. ​
Track Our Progress: Download Our Annual Progress Reports
How Will We Achieve Zero?​
In 2022, we reached 100% renewable electricity in North America and 96% enterprise wide. From retrofitting buildings to snowmaking innovations, we are further reducing emissions with energy-efficiency projects.
We decreased waste to landfill by nearly five million pounds – that's a 29% reduction. Waste sorting at our mountain resorts, composting initiatives with our communities, and upcycling projects are just some of the ways we are working toward zero.
3
Zero Net Operating Impact on Forests and Habitat​
Along with restoration projects to offset impacted acres, our operations teams are committed to stewardship of the lands on which we operate. Since 2007, we have funded 220 projects in partnership the National Forest Foundation. ​
The large-scale wind farm enabled by Vail Resorts has been online since June 2020. In FY 2022, it produced 328,003 megawatt hours of renewable electricity which is equivalent to the electricity needed to power 45,229 U.S. homes for one year. ​
Reducing our impact on climate change by investing in both large-scale and local renewable energy projects has been the driving force behind our renewable electricity strategy. The output of an 80 megawatt Solar Farm being constructed in Tooele County, Utah, has been made possible by six customers – including Vail Resorts – and will help to power Park City Mountain. ​
---
Five Years of Commitment to Zero​
---
Zero Waste: The Life of a Uniform​
One of the benefits of our integrated network is that we're able to consistently collaborate across all resorts to share learnings and make collective progress. ​
Through a new pilot program with our longstanding partner Helly Hansen, decommissioned uniforms worn by trusted ski patrollers, lift operators, and instructors take on a new life. Our professional-grade gear has been repurposed into tote bags, goggle cases, backpacks, and sport bags that can be used for many, many more seasons to come. Our leaders even play a role, pictured above, taking uniforms apart to be repurposed.​
Advocacy in Action​
Our commitment to fighting climate change extends beyond our operations. We believe in the importance of using our voice to Do Good at the local, state, and federal levels for climate change policy as well as clean and renewable energy solutions. ​
For the last five years, we joined over 100 U.S. companies during the LEAD on Climate Advocacy Day to speak directly to congressional lawmakers to pass the "Build Back Better Framework." ​
One company alone cannot solve the climate crisis. That is why we helped start the Mountain Collaborative For Climate Action.​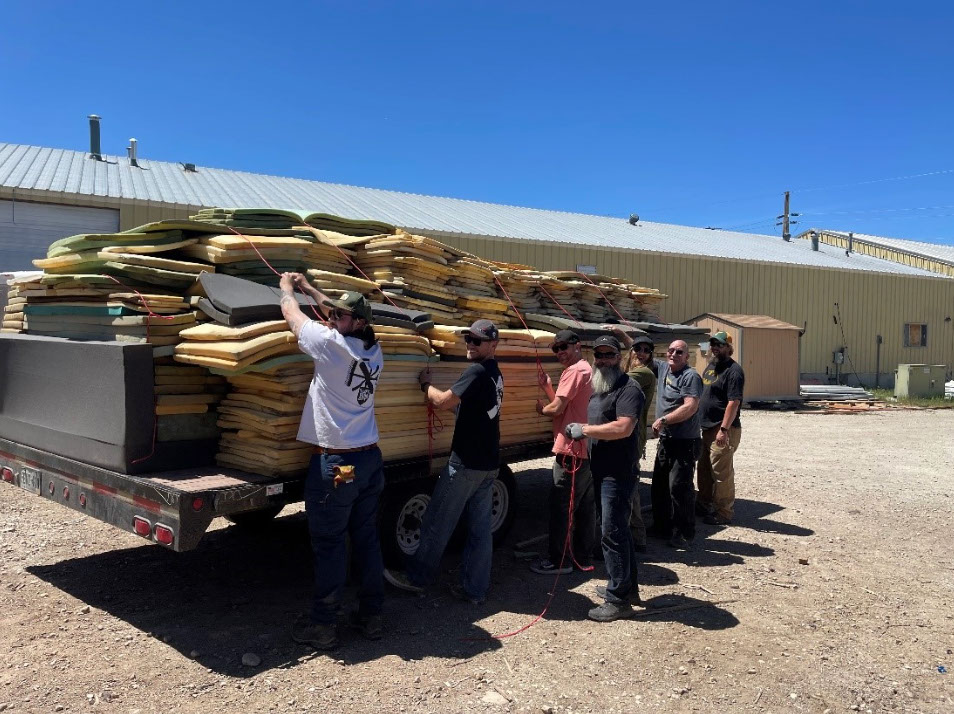 ​Zero Waste: Chairlifts
Collaborating Towards Zero Waste
Upcycling Uniforms